Gloria Jones Johnson '62 – President
There are several reasons I have remained active in the CHS Alumni Association since a group of us got together in 2008 at the suggestion of Judy Whitt, the assistant principal at Columbus High. Attending activities at the school has brought back some great memories, given old friends a way to work together for the good of the current Blue Devils, and provided opportunities to make a difference. While attending the dedication of the refurbished auditorium to Morton Harris, who had led the association as it was being formed, I studied the portraits hanging in the front hall of former principals and Dean of Girls Miss Mary Alice Arnold. Looking around, I noticed that there was no portrait of Dr. John Deason, the principal during my years at Columbus High. I mentioned it to a group of alumni and got a positive response about correcting this omission.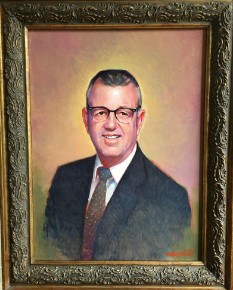 After collecting some pictures from various annuals, conducting a successful fundraising campaign, and commissioning local artist Garry Pound to paint a portrait, the project came to fruition. A ceremony was held to dedicate the portrait, to which two of Dr. Deason's three children traveled from North Carolina to attend. They expressed pride and immense gratitude that his portrait has now joined the others in its rightful place in the halls of Columbus High School.
CHSAA exists because its members care about Columbus High—about their lasting memories and experiences as well as the continued success of its students. For this issue, we asked a few members of the board of trustees to share what CHS means to them. Rest assured, our alma mater is in good hands!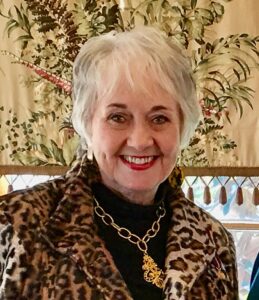 As always,
Gloria Jones Johnson '62
President
gloriadoddsjohnson@gmail.com
C. Burton Hewitt III '65 – Treasurer
"In 2010, when Ken Crumpler '61 asked me to join the CHS Alumni Association, I thought, 'Why not?' I had some time on my hands and had never really done any community service, and I thought it might be a good way to get out of the house. After all, CHS had been pretty good to me and my family. My dad graduated in 1938, my aunt in 1946, me and my two sisters in the 1960s and '70s, and my daughter in 2004. I married a CHS graduate, Shirley Dodelin '64. I felt CHS had given us a good education and prepped us for life in the real world. So why not give back? It can't be much work, I thought.
Boy, was I wrong. Getting involved with Morton Harris '52, Ken, and other great CHS alumni, seeing their passion and helping spread that passion, has been very exciting. We have raised money, judged senior projects, visited with freshmen, attended Christmas socials, volunteered for the CHS Shark Tank, learned what was going on, and supported the robotics team. We supported various other activities at CHS, gave scholarships in honor of Morton Harris (and in conjunction with several class reunions) and provided opportunities for alumni to meet and exchange ideas and experiences they had at CHS.
Thank you, CHS, for giving me and my family wonderful experiences and a great education. I am proud I can give back to CHS for all they have given me."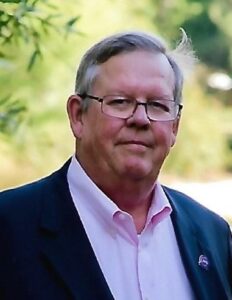 As always,
C. Burton Hewitt III '65
Treasurer
Patricia Allen Weekley '66 – Secretary
"Attending and graduating from Columbus High School was an honor and privilege. It was the college preparatory school when I graduated in 1966, and today it ranks as one of the top 10 high schools in the nation. How awesome is that! I received a firm foundation for future educational endeavors as well as skills to live life. I currently serve on the executive board and board of trustees for the Alumni Association; what an honor to have a part in giving back to such a great institution! Go Blue Devils—we are, as always, Columbus High."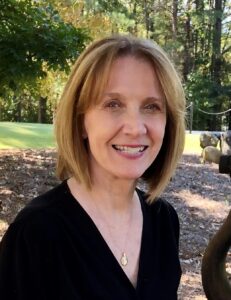 As always,
Patricia Allen Weekley '66
Secretary
Onetha Huling '82 – Member
"I am a proud 1982 graduate of Columbus High School. I am also a parent of two graduates and have many more family members who have graduated from this illustrious institution. I joined the board because I have extensive knowledge of the school and its programs. While my children were in school, I was a part of the PTSA, helped put together a scholarship booklet for the students, and was very involved in the organizations my children participated in. I believe in what the organization stands for and how it wishes to help the students who currently attend. In addition, I believe that our board should reflect the diverse population of the school, and I believe I bring diverse ideas (as well as background) to the committee. I love to represent our school and often help others with getting their children to apply and be prepared for their tests. I love our school and love everything that it represents."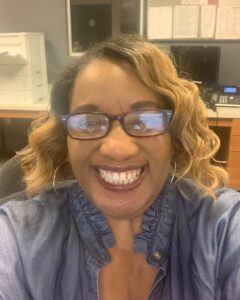 As always,
Onetha Huling '82
Member
"I have been on the board of trustees for nine years. One reason I wanted to be part of this organization is my personal and family history of involvement with CHS. I am a third-generation graduate and am currently finishing my 26th year of teaching at CHS. My family and I have been invested in CHS for generations. We have offered support in various ways over the years. Personally, I work every day to help the students and help make CHS the best possible school it can be. Hopefully, through working with the Alumni Association, I can continue to help CHS and its students even after my retirement."
As always,
Ken Broda '87
Member